I honestly can't remember the last time I participated in a writing assignment from Mama Kat. Although, since I AM trying to get back in the swing of blogging again, what better way then do one of these.
I have chosen to do the very first one on her list too!
1. A lecture you still remember.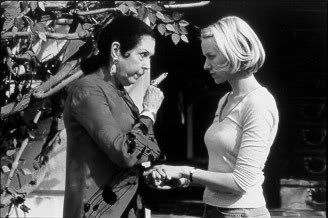 Instantly came to mind....one of my dad's
many
lectures. Trust me, I have had my far share of them also, not because I was a bad kid (cause I wasn't) but because it was hard to please my dad. My brother I I got leactured for some of the many reasons like poor report cards (anything below a B), failing to complete all my chores, misbehaving, sibling quarrels, and politics. Yes, you heard me right....politics.
When my friend's would come over, my dad would always be watching politics. He would start talking about whatever the topic was at the time and then either my friend or my brother's friend would want to ask a question. We warned them but they asked anyway. So, my brother and I would do what we do best......say "You're on your own" and take off. Our friend's would be stuck there, if they were lucky, 15 min. I now tend to avoid the topic, unless of course, I'm interested in knowing the answer. I just prepare myself.
Anyways, when my dad would get mad at me for misbehaving, he would carry on about respect, being ungrateful, yada yada. Oh, and if I yawned? "What? Am I boring you??" My reply, "No!", all timid and scared with the look of horror on my face, worried he was gonna smack me or something. Meanwhile, I'm thinking to myself, "Yes dad, as a matter of fact, you ARE! You have spent the last hour and a half saying the same thing over and over, asking me questions that I can't possibly answer and if I DO, they're not good enough for you. So yes dad, you are boring me!"
But of course, I kept those secret thoughts to myself only to protect myself from the fury it would create from being a smart-alick! That's right! I had respect and never mouthed off to my parents. Trust me too, it probably saved me from years of child abuse! lol
I love my dad and I'm thankful that I no longer have to deal with the dreaded lectures now that I am grown up. Now I actually welcome them....I pick and choose them now though!
Now head on over to Mama Kat's.