OK, as I was just taking to Paul on the phone about the Haunted House I was browsing Photobucket for Halloween clip art. As I was browsing I came across Haunted House Webbles. OMG!! Weeble Wobbles!!! I had Weeble Wobbles!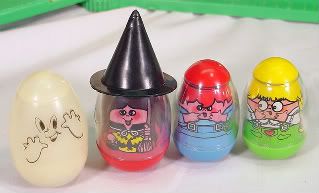 They also had a Haunted House to go with it!!!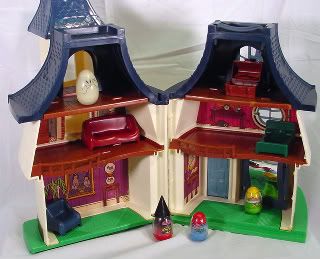 These are the ones I had. The Disney ones!! It came with the Mickey Mouse Clubhouse. Knowing me, I probably still have them somewhere in my garage. LOL!! I remember one time as a child having to take a nap and so while in bed I had my Mickey Mouse Clubhouse and Weebles with me to nap. Awwww......I sure miss them!! :O( Now that I remember, they were one of my favorite toys!
OK, I just wanted to share something from the "good ol' days"!! LOL!! If you have something you would like to share also, please do!