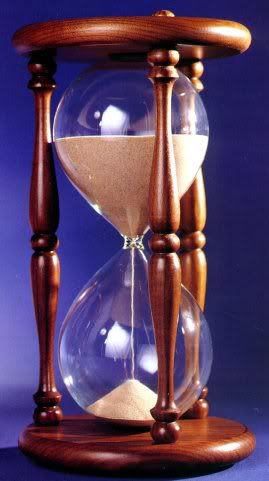 Ever since my birthday last week, I feel like the clock is ticking. I'm not getting any younger and if I want to have another child, I sure in the heck don't want to be 40 yrs old having it. I keep thinking, "When my child is 20, I'll be 60". YIKES! That just sounds terrible. All I think about and remind my mom is, when my husband and I got together when I was 18, my mom was 39 yrs old. I love that! I don't want my child to be embarrassed cause her parents are old enough to be his/her grandparents. lol
I know I already have one child and I am so grateful for her. I love her to pieces! However, I always wanted to have 2 children. Now that I have my one, I have mixed emotions about having another child. I'm afraid I'm gonna miss out on something with Noodle. I don't want that to happen. Also, we love to travel and that additional expense may put a damper on future trips. Not to mention, if this next child is anything like Noodle, the tantrums I can do without. I have heard though that the second child is usually the complete opposite. Yeah, I'm sure that's not always accurate too. My luck, I'll have two of the same.
Another thing I'm worried about is, I already stress about Noodle's future and who she meets and all the scary stories of murder and, well...you get my point. Do I REALLY want this stress times two?? Do I? I mean, I literally think about it everyday, I pray about it everyday. It scares me and all I keep thinking is......
Scott Peterson
.
Then my husband and I got to talking the other night. I told him that we need to do something. The one thing that is
really
keeping us from having another one right now is the economy. The future for us is unknown right now and I don't want to bring another child into the mix. Then I have my birthday and now that I am 5 yrs away from the big 4-0, it kind of puts things in a different perspective.
Then that same night when I went to bed, I had a dream that I was pregnant. Are these signs? Am I looking into this way too much? I just keep hearing it.......
tick, tock, tick, tock
.
The clock is definitely ticking on me.