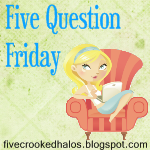 1. If you could go back to college would you change your major? Or, if you were to go to college right now...what major would you choose?
Well, first of all...I only went to a junior college and it was only for a couple courses. No major course taking. Lame, I know. Personally, I wanted to be an Interior Designer but once I got with my husband, the desire to go back to school never appealed to me. Lame again, I know. So instead, my BFF and I decided to take a few accounting classes, just to sharpen up some accounts payable and receivable skills. Yah, I know. But if I could do it all over again, yes! I would have taken some photography classes but then again, I didn't know I would one day become so passionate about it.

2. What do you love most about your home?
Not to be so cliche but my family, of course. Now if you're talking about the physical part of my home, it sure wouldn't be the kitchen. (Note to self: Next house will have a bigger kitchen & a pantry!) I would have to say my hall bathroom that my husband and I redid. Also the front and backyard. We redid those also and before they were hideous. Not anymore!!

3. What types of books do you like to read (if you like to read at all)?
Danielle Steel! I just love her novels, although it's been awhile since I've actually sat down and read them. My daily read is more inspirational and spiritual. Jesus Calling by Sarah Young and The Power of a Praying Wife by Stormie Omartian. Wonderful reads! I also try and read my Bible but I struggle.

4. What is the grossest thing you've ever eaten?
A couple things. I actually stopped eating it cause it grossed me out. First thing was food from this Mexican restaurant out here. Looking at the chicken, it looked transparent. Ewwwww! Something was so wrong with that. I told my husband I wasn't eating it. Forget the money. Yuk! He ate it but was grossed out too but he has a hard time wasting thing. Fortunately, we didn't get sick but believe me, we never went back. Oh, and the restaurant closed. I saw that one coming!
Next was one morning when I still lived at my parent's house. My mom was making oatmeal but we ran out of milk so we ran down to the convenient store and picked some up. The date on it said it was good but when I was eating my oatmeal, there was something in it floating around. Yuk! It was at the beginning stages of being spoiled.
Okay, I'm officially grossed out now!

5. If you HAD to be a character on a TV show, whom would you be?

Who would I be? Hmmm? Well, since I only watch a few TV shows (Ghost Whisperer and Desperate Housewives) the rest are more reality type shows like Kitchen Nightmare, the Food Network and HGTV shows, I don't think those count. So maybe Susan (Teri Hatcher) on Desperate Housewives. She seems to have the same personality as I do. At least that's what my husband and daughter says. She's goofy (me), she's clumsy (me), she talks a lot (me), she's a mom (so am I), she's a brunette (me too) and she loves her family (me too!). Yep...so I'll say Susan! Oh yeah, and Teri Hatcher is from Sunnyvale, here in the Bay Area and I live out here too! Bay Area that is. :O)