Every time I have a conversation with either my husband or daughter, I always say "I'm gonna blog about that" yet always forget what was said.
Well, this time I remembered! Yesterday while my daughter and I were in the car, we had this conversation.
Listening to Christmas music in the car, when "A partridge in a pear tree" came on.
Me:
This is John Denver.
Noodle:
That's singing?
Me:
Yeah
Noodle:
Oh
Me:
He died.
Noodle:
He did?
Me:
Yeah. In a plane crash in the ocean by Monterey.
Noodle:
By Monterey?
Me:
Yeah.
Noodle
: *silence* So, is that why the Muppets have to sing it now?
Me:
*busting up laughing*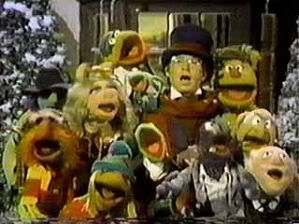 I love these moments!! If only she would continue to say such silly things the rest of her life.