Two and a half more hours until A Christmas Story starts!!

I'm really excited too! This is my all time favorite Christmas movie.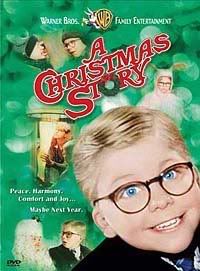 So much so that we were talking about looking for the rabbit pajamas for all three of us and making that our Christmas card next year.
Go ahead.....Triple Dog Dare us!
Anyways, until then....
Since it was half off, we picked up the famous leg lamp for our daughter, since she's been wanting it so bad.